File Plan 101:
The History & The Future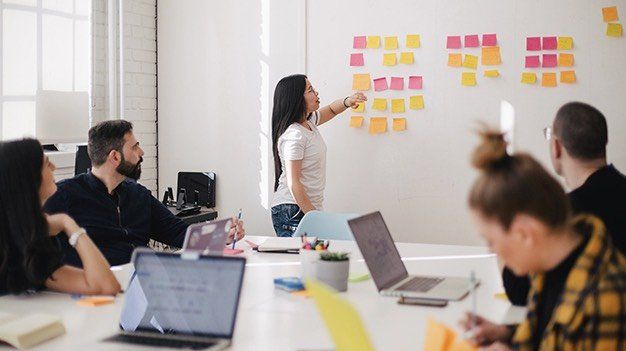 What you are going to learn
Evolving File Plans
Are your file plans set up to address today's risks and regulations?
In this session, we looked at the evolution of file plans and how they continue to adapt and change to meet the needs of businesses.
The history, theory and types of file plans,
How file plans have changed over time,
Some of the necessary practical and pragmatic changes required for compliant digital record keeping, and
How the ever-changing landscape of cloud software, artificial intelligence and modern collaboration impacts file plan
The evolution of records management, including the move from record "centers" to in-place records management,
How file plans have adapted with technology
The pros and cons of larger file plans and how to find the right balance,
How records declaration works with modern file plans, and
Design and architecture recommendations for file plans.
Meet The Course Instructors
Jas Shukla
Director of Strategy, Gravity Union
About me
Jas works with Collabware Gold Partner, Gravity Union, bringing 15 years of enterprise technology consulting and working on product teams, including Microsoft.
She is also a Collabspace Certified Specialist with 10+ years designing collaboration and records management solutions.
Jayson Kennedy
Information Governance Analyst, Collabware
About me
Jayson has a Master of Archival Studies and is Collabware's primary records management specialist as well as one of our senior product designers for Collabspace.
With over 10 years at Collabware, he has assisted many different organizations in implementing their records and information management programs.

Alfred Darakjian
Support
Alfred, our front-line Support Engineer, is an 11-year veteran in the software industry. With experience working for companies big, small and everything in between, he has built his career on solving customer's issues while providing world-class customer support. A successful day for the customer is a great day for Alfred, and he is on-call for your support needs.
Mia Steinberg
Instructor
Our Records Management Analyst and instructor Mia is a graduate of UBC's Masters of Archival Studies program, where she earned the 2017 Harold Naugler prize for digital records research. She also has over five years of experience in writing and client services in the technology sector. Mia has used this knowledge and expertise to consult and train clients on Collabspace.
Oday Brahem
Support
Oday is a software services professional with 4 years of both technical and business experience in the Information Management space. As Customer Success Account Manager, he now leverages his expertise to ensure Collabware customers are successful. Oday brings a great balance of customer empathy and specialized software knowledge into every conversation.
Karen Thompson
Support
Karen, our Director of Customer Success, lives and breathes passion and enthusiasm for customer happiness. There's nothing she wants more than for our customers to understand and utilize all the features of our products to their full potential. With years of customer roles under her belt, Karen will always be a customer advocate to help Collabware best serve and continuously improve the lives of clients.
Quinn Carroll
Technical Writing
Quinn, our Technical Writer Co-op, is working on completing his degree in Computer Engineering at UBC. He writes blog posts and end-user documentation to communicate the value of Collabware's products throughout their entire lifecycle. Quinn has a passion for technical writing, with a focus to bridge the knowledge gap between software creators and customers.
Osama Khan
Instructor
Our instructor Osama possesses the rare combination of superior information architecture and SharePoint infrastructure skills. He has nearly a decade of experience helping customers with the design, implementation, maintenance, documentation, and troubleshooting of their new and existing infrastructure environments. Osama has combined his wealth of Microsoft technology stack knowledge and focus on delivering user-friendly content experiences to support the Collabware Solutions Delivery team as our Senior Solutions Architect.
Graham Sibley
CEO
Graham founded Collabware in 2010 after overseeing countless large enterprise Records Management projects and the lack of advanced intelligent ECM software. The new technical principles tested and proven by Collabware and enacted with its customers has contributed to the success in helping modernize information management practices and his foothold as an educator.